Tahoe Fall Classic Stand Up Paddle Board Race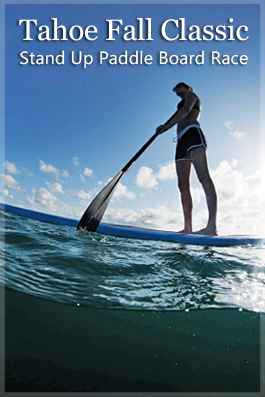 Are you ready for the Tahoe Fall Classic? September 13th, 2015 the plan to attend the Tahoe Fall Classic Stand Up Paddle Board Race Across Lake Tahoe. Men and women from all over the country have been practicing all summer for this epic event – the longest inland distance paddleboard race in the world!
The Fall Classic is the grand finale of the Tahoe SUP Series. This 22-mile race starts at 8:00 AM at El Dorado Beach in South Lake Tahoe and heads straight across the lake to finish at Kings Beach in North Lake Tahoe. It is a grueling paddle board race, which determines the overall prize purse winner of the Series Elite Class. If you are planning on competing, there are two races to choose from: the Open Race and the Elite SUP Race. The event is hosted by the The Lake Tahoe Paddleboard Association.