Lake Tahoe Golf – Pinterest Gallery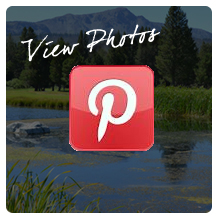 Lake Tahoe golf courses offer scenic beauty that's hard to match anywhere else.  People travel from all over to play the myriad of golf courses across Lake Tahoe, to Reno Nevada and the Carson Valley. To show you the magnificent mountain beauty of these golf courses we have compiled a gallery of Lake Tahoe golf course photos on our ever growing Lake Tahoe Pinterest account. Words just can't describe what these photos can – enjoy.
From an early morning sunrise game of golf or that quick game played at twilight, anytime is the perfect time to play golf at Lake Tahoe. Book your vacation in advance since golf at Lake Tahoe only lasts from late spring and into fall. Come hone your golfing game at a course near you using the map of Lake Tahoe golf courses. Discover world-class Lake Tahoe golf courses that are truly one in a million. Satisfy that quest for the "perfect" game with perfect backdrop. Golf Lake Tahoe and you will find a different adventure at each course.