Heavenly Holidays at the Heavenly Village, Lake Tahoe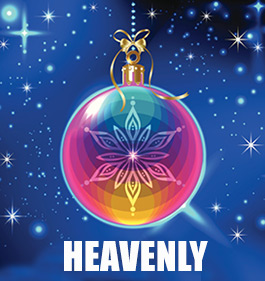 Heavenly Holidays at the Heavenly Village in South Lake Tahoe, December 19 – 31, 2016. Enjoy South Lake Tahoe as your home away from home for the holidays. Snow capped mountains, fire pits, sleigh rides, pines decorated with Christmas lights ice skating, and world class dining all encompass the regular South Lake Tahoe scene, but during the holiday season, things really get going.
Celebrate the season at Heavenly Holidays, our two-week festival in the Heavenly Village – featuring ice sculptors, carolers, and a 16-foot interactive snow globe where kids can get their photos taken with Santa. It all starts on December 19 and culminates December 31 with an unparalleled New Year's Celebration. Ring in 2017 with an outdoor concert, a unique 9:00 pm 'Gondola' ball drop and an explosive fireworks show.
Bring your family down to the Village and enjoy ice skating the Heavenly Village ice skating rink or take in a movie at the Heavenly Village Cinemas. There are plenty of great shops to find that perfect last minute gift and a selection of restaurants to choose from. Just a block away is the South Lake Tahoe casinos showcasing great nightlife and entertainment.
2016 Events:
Santa's Snow Globe – December 19th-24th / 2pm to 7pm daily
Tamarack Live – December 20-27th / 3:30 to 5:30 pm daily
Ice Sculpting in Heavenly Village – December 28th-31st / 10am and 2pm daily
Unbuckle – Tamarack Lodge December 28 – 31
New Years Eve Celebration- 6-9PM
Live Concert
Ice Carving Performance
Fireworks