Chambers Landing
6300 Chambers Lodge Road
Homewood, CA 96141


530-543-2600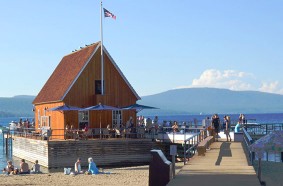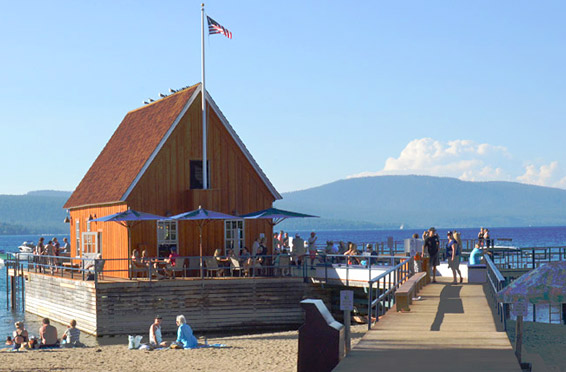 Chambers Landing beach is a small public beach managed by the U.S. Forest Service and located near Homewood, California. Enjoy great views of North Lake Tahoe that will not disappoint.  The beach itself is a mixture of sand and some small rocks that gradually descends into the water making it ideal for little kids. There is a private section of the beach for members of the Beach and Mountain Club.
Spend some time at Chambers Landing Bar and Grill which owns the title of Lake Tahoe's oldest bar. Built over the water Chambers Landing Bar and Grill has become a familiar landmark. They offer a full bar and BBQ menu for those hungry for a good hamburger, grilled chicken sandwich or choice of salads. Chambers Landing beach does not offer any amenities such as BBQ pits or benches.  You will find parking along the entrance road which is the only public parking nearby. Plan to get there early to find a parking place and spot on the beach. Dogs are welcome, but required to be on a leash. Chambers Landing is open from sunrise to sunset.
For allk Lake Tahoe beaches visit our Lake Tahoe beaches map and vist North Lake Tahoe beaches for a list of beaches located in North Lake Tahoe.
Map / Directions