BuyaTimeshare.com
South Lake Tahoe, CA
1-800-640-6886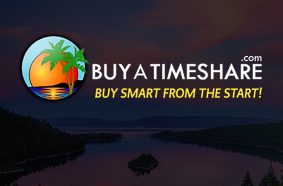 Buy, Rent or Sell Lake Tahoe Timeshare Resales.
Looking to buy, sell or rent a Lake Tahoe timeshare? Why not explore the secondary timeshare resale marketplace of BuyaTimeshare.com? All timeshares on BuyaTimeshare.com are being advertised for sale and rent by owner, which means they are typically up to 50% off the price you'd pay through a resort directly. What a great deal!
Some of the most popular timeshare resorts near South Lake Tahoe include: Tahoe Seasons Resort, Stardust Lodge-Tahoe, Marriott's Timber Lodge, Americana Village, Tahoe Beach & Ski Club, Diamond Resorts Lake Tahoe Vacation Resort and more. Most of these resorts offer fabulous amenities such as easy access to skiing, indoor and outdoor pools, gambling, golf and more. Additionally, unlike a traditional hotel room, timeshare accommodations typically come equipped with private bedrooms and a kitchen. Great for larger groups and those traveling with family and kids.
If you already own timeshare outside of South Lake Tahoe, you can always use exchange services to find an accommodation in the area. RCI timeshares are perfect for this very reason. For example, let's say you own two weeks of timeshare in Florida. Now you can exchange one of those weeks through RCI for timeshare in South Lake Tahoe. RCI has over 4,000 resorts in its network, so the flexibility is endless!
If you've ever asked yourself, "how do I sell my timeshare?" You've come to the right place. BuyaTimeshare.com's innovative marketing strategies have helped existing timeshare owners receive over $100 million in timeshare offers over the past two years alone. Start with our proprietary timeshare worth tool to get a free market analysis of your timeshare's value. Next, contact one of our timeshare resale specialists to walk you through the process. Now you're well on your way to selling your timeshare.
BuyaTimeshare.com has been in business since 2000 and is accredited by all leading timeshare organizations including ARDA, NTOA and more.